Bronze Card Course

(US$299)

Some beginners already know epoxy flooring is what they want to do and are looking for a complete course to make sure they understand the basics BEFORE they jump into further training.
If you fall into this category, the Bronze Card Course offered by Resin Flooring International (RFI) is what you're looking for.
Formerly known as the Epoxy Flooring Start-up Course, the course offers a selection of training material that provides aspiring epoxy installers with a strong platform of know how to start their application career - from substrate assessment through to stunning decorative systems and beyond!
Plus, all students who successfully complete the Bronze Card Course receive their own personal Resin Card, which aims to provide installers with a globally-recognised certification for the level of knowledge they hold.


Course Content:
Task 1 – Epoxy Flooring Introduction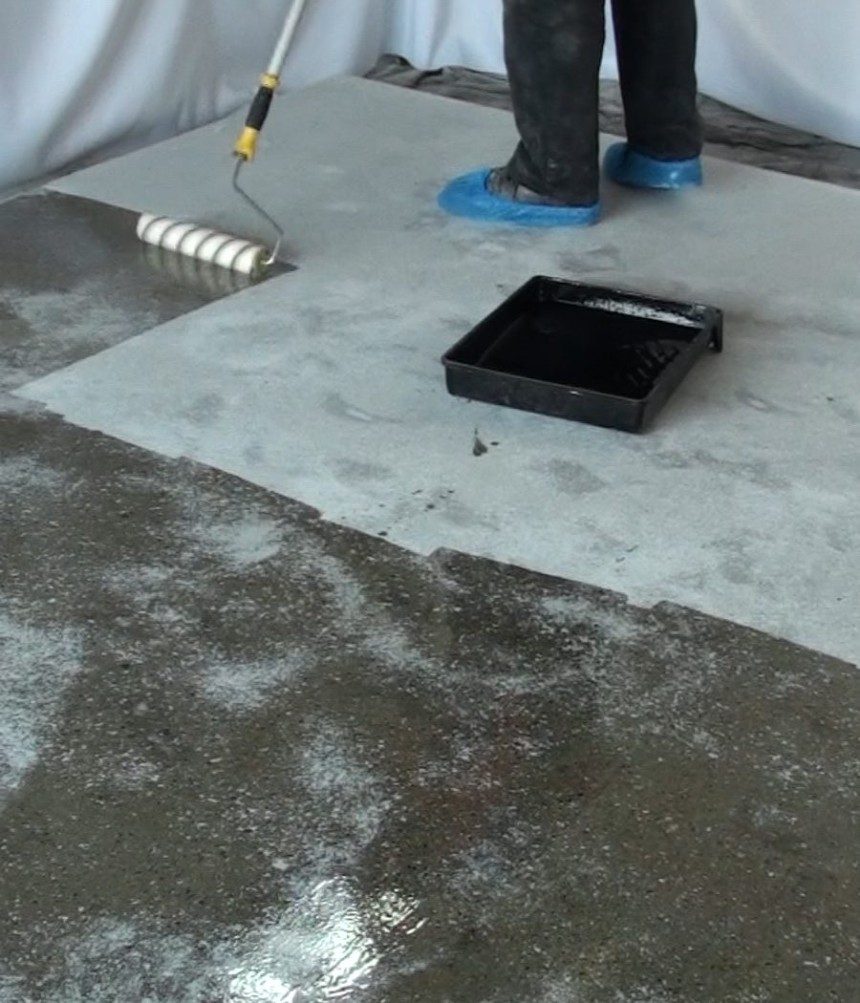 Task 2 – Substrate Assessment
Task 3 – Substrate Preparation
Task 4 – Substrate Repair
Task 5 – Substrate Priming
Task 6 – Thin-film Rollcoats
Task 7 – Broadcast Systems
Task 8 – Self-level Systems
Task 9 – Trowel-applied Systems
Task 10 – High-build Decorative Systems
Task 11 – Joints
Task 12 – Troubleshooting
Task 13 – Sales and Maintenance

View Course Page on RFI View Course Page on RFI


Please, don't make the mistake of trying to learn off random YouTube videos! People have lost $1000s and a heap of time because they thought they could learn by watching "experts" splashing epoxy around for a few minutes.
If you genuinely want to learn epoxy flooring and get the most out of training, this is the course to take. With a Bronze Resin Card in hand, you'll be ready to take the next step.
You don't have to take my word for it either. Here's what other people just like you are saying:



"Fantastic course, I found it both inspiring and informative. There's so much
valuable information here and feel better educated in all things
epoxies and resin after taking this course."

- Peter, Ireland

---

"I am honestly blown away. Through this course I have discovered that
epoxy flooring is a science on it's own. I must admit that before I took this course
I always took it lightly, thought it was as simple as applying paint on the wall. Thank you
for providing valuable information that has been impossible find elsewhere. A solid foundation
has been laid on which I will continue learning, improving my understanding of the trade
and providing good service to my customers."

- Bonisile, South Africa

---

"This course made me understand the major do and donts,
how epoxies work, and get familiar around epoxy tools and applications.
I loved this course and definitely recommend it for people interested."



- David, Lebanon

---

"Thank you for taking me through a step by step process of understanding how
epoxy floors are produced. This is a very informative course. I now look forward to
putting into practice what I have learnt. Thanks Jack."

- Valentino, Australia

---
"It is really gave me the better knowledge about resin epoxy flooring with the background
idea of installation technique. I'd say this course is the best suits for those who interested
to join resin industry like myself. Thanks. Appreciate!"



- Kyaw, Myanmar


You can read more on the Testimonial page, or find answers to FAQs on the About page.